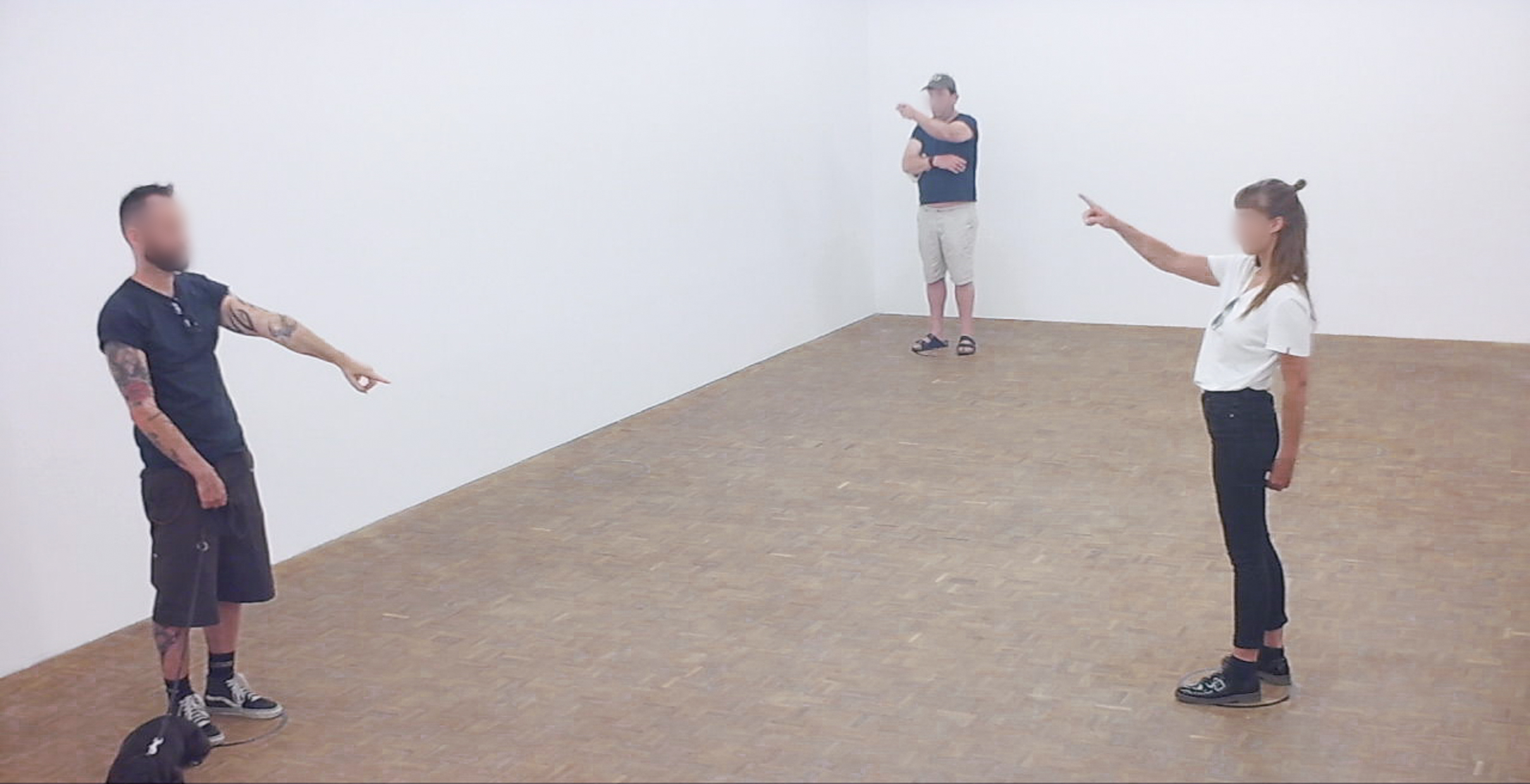 What we do when we cannot do what we do
2020, B74 – Raum für Kunst, Lucerne, shortlisted for Visarte Corona Call Prize
Curation and concept: Pearlie Frisch, M.Lohrum and Joyo Taylor

Whilst three artists from three different countries were preparing for an exhibition in Switzerland the pandemic hit. As a reaction to the situation but avoiding the obvious solution of hosting an online exhibition as a replacement of their show, they worked on a way to engage with an audience.
At the height of the 1st wave and influenced by their own isolation and the geographical distance (two of the artists could not travel to Switzerland) they addressed different questions: what do artists do when they cannot so what they do (or exhibit)? Which form of art is appropriate in a time of social distance? Is their own, personal practice still relevant in the face of a global crisis?
The result is an installation with an audio file in an empty space. The first part were instructions written on the entrance. People were not aware of what would follow once entering the space. The visitors would experience the cultural void but are also offered a physical interaction with other visitors of the exhibition. Instead of the absent artists performing, the unsuspected audience themselves perform and become the artworks but would only realise this towards the end of the sound piece.
The setting (empty space, circles with 3 meters distance) are results of the measures to prevent the spreading of the virus. The audio piece, however, does not address any of it. The artists want to offer the visitors an important insight: In the midst of uncertainty positive experiences are possible. The element of hope is a crucial ingredient for the artists, without supporting each other, their conversations and the shared prospect this project would not have taken shape. Visitors reported a strong and positive impact from this shared experience in a
real
space with
real
people, while focusing on inner images, feeling close to other bodies, especially after a long time being isolated during a lockdown.